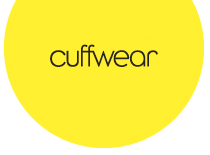 When Cuffwear wanted to drive its business to the next level of growth, it choose Signifi Solutions Inc, global leaders in automated retail.
Cuffwear launched its business using e-commerce only, and demonstrated strong success in its' first 4 years as a supplier of premium cufflinks. When evaluating growth offerings, the company decided it needed a physical presence in addition to a virtual presence.
Cuffwear wanted to be seen in in key areas with high traffic flow at minimal cost. With Signifi's automated retail kiosk, it not only increased their brand exposure, but also gave people a convenient way to purchase/receive on the spot through an innovative delivery system.
Cuffwears' move into automated sales saw a dramatic spike in sales, traffic flow and brand awareness through its retail kiosk as well as its' e-commerce site especially during holiday seasons.
Located in Cumberland Terrace, Toronto's most fashionable district (also some of the most expensive real estate in the country), Cuffwear decided to position itself here to increase their sales through Signifi's automated retail. The best fit for their customer in this geographic area is to keep up with the ever growing demand for product immediacy, and delivering its' cufflinks in an innovative manner.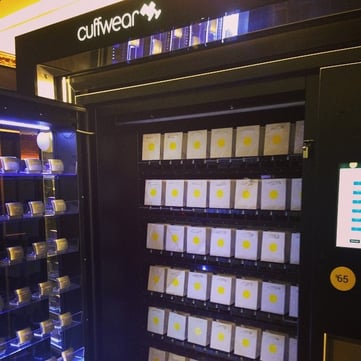 By positioning itself through automated retail as opposed to brick and mortar, Cuffwear increased it's e-commerce sales and new generated net new revenue through the kiosk.
Cuffwear deployed one kiosk for a pilot, but aims to have 20 within the market by the end of 2015.
The face of retail is an ever-changing market, and with higher overhead costs, emerging markets, costly retail space, and pressure from the consumer, it's no surprise why Cuffwear sees the benefits of automated retail kiosks as a new avenue of business.