Whether you are a quick-service restaurant, fine dining establishment, ghost kitchen, or casual dining, your business needs a strong strategy around food locker solutions. Post-COVID, the consumer demand for takeout and delivery has accelerated more than ever. While businesses have an option of increasing their staff and space to manage these operations, nothing compares to the convenience and speed of installing a food locker to meet this consumer demand.
We identified the top 6 reasons why food lockers are a perfect match for foodservice businesses:
A 100% Contactless Solution
Pre or post-COVID, contactless experiences have always been in demand within the food industry. Food lockers are the best way to provide this feature at low cost and low effort. There's no contact whatsoever between the employee and the customer, nor between the customer and the locker. The customer can scan their unique code to open their locker automatically and retrieve their order without touching anything.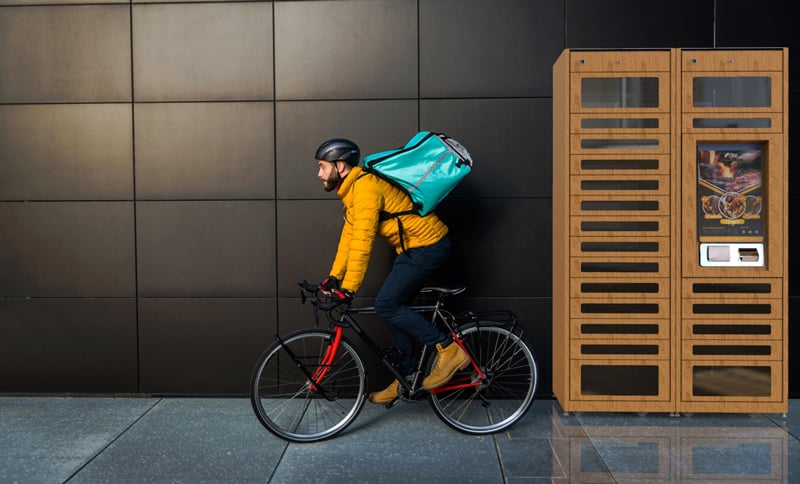 Customer Experience
If you are a fine dining restaurant owner, customer experience is of prime importance. Everything that the customer experiences during their visit must be outstanding. Now, imagine an order mix-up at the reception area, your takeout area; staff and delivery app courier yelling at each other on top of the beautiful ambient music. It takes away the experience from the diner. Installing a low-cost, ergonomic Signifi food locker outside the reception periphery creates a very different experience for customers and delivery workers alike. This also helps the delivery app partner, which is critical to your bottom line. You don't want a low rating on Uber Eats!
For takeout-only businesses, having a food locker will add a premium experience to the order pickup process.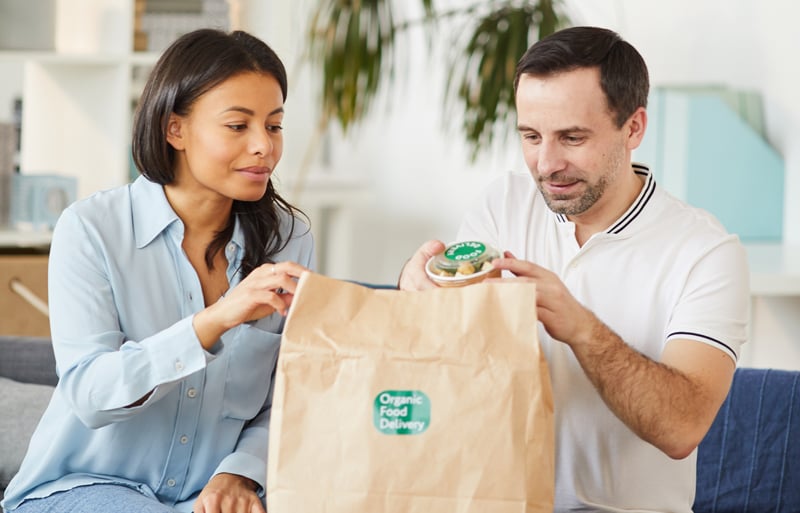 Safety
A food business is always scrutinized for employee, customer, and food safety; especially post-COVID. Due to the contactless nature of food lockers, all three can be achieved with a single solution.
Good packaging can ensure food safety, but very expensive. With recent losses due to COVID and supply chain issues, restaurants must find alternate ways to upkeep food quality, temperature and safety. Food lockers offer temperature control, convection heating, and UV cleaning before and after pickup to ensure food quality.
Operational efficiency
Do you need to increase throughput, hit your transaction goals, and provide a better customer experience? A smart food locker can streamline employee workflows, optimize labour, and provide real-time order tracking and data insights for detailed planning and output. APIs integrate with POS, e-commerce and mobile applications, making them platform-agnostic. This gives you and your customers a fast, accurate, and efficient order pickup and eliminates bottlenecks and crowding of your FOH.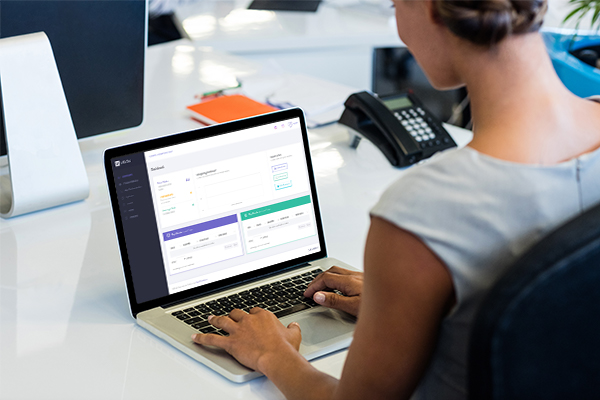 High Order Volume
Due to an increase in the number of food delivery apps and high customer usage, the volume of orders increases during peak rush hours, weekends and after-hours. Staff often find it difficult to keep up delivery and dining orders accurately. Food lockers can help with freeing up the FOH space and staff.
Flexibility
Imagine a full-scale Italian dine-in restaurant with takeout and delivery options. It will need a scalable, flexible food locker since a pizza box is not the same as a pasta container which is not the same packaging as antipasti. Signifi lockers are fully customizable to suit any environment. Offering single-sided and dual-sided lockers, configurable compartment sizing suitable for pizza boxes and pasta containers and is aesthetically pleasing.
Indoors or out, our solutions feature fully customizable exteriors with elegant and lighted compartments. The choice is limitless, and we work with our customers to design solutions that complement your interior design and brand.