8 Reasons Why Conquering Black Friday Means Investing In BOPIS
Imagine the in-store excitement and sales of Black Friday — without the chaos, risk and liability of the traditional free-for-all, as customers (sometimes literally) trip over each other to score the most tantalizing deals.
Black Friday is the busiest shopping day of the year in the US & Canada (and it's quickly catching on in other countries such as the UK, too). It's known for huge discounts — and footage of mobs of unruly shoppers galloping through stores.
Good news is - there's a better way to operationalize Black Friday, and it's available at the push of a button. If you work in the retail sector you're probably already aware of how an investment in Automated Retail systems equipped with Smart Lockers allow your customers to take part in "Buy Online, Pickup In-Store" (BOPIS) transactions — which are fast emerging as an essential plank in any future-proof, omnichannel retail sales strategy.
While automation is a powerful way to futurize everyday transactions, it's especially valuable on the busiest days on the shopping calendar. To explain why, here are 8 reasons to enable BOPIS via automated kiosks and smart lockers in time for next year's Black Friday.
1. Convenience
To start with the most basic advantage, automated units make life convenient for customers. To get the item(s) they've already selected online, they simply have to locate the kiosks, pay and go — without having to navigate the whole store. And for some customers, zero interaction with your sales staff is the best interaction, no matter how friendly or well-trained they may be.
2. Skip the delivery fees and the long delivery time
Another general advantage of BOPIS: It's an attractive alternative to online ordering for people who don't have the time (or patience) to wait for delivery. Black Friday online sales are known to have a backlog which results into late delivery. Customers who are eager to have their purchases as quickly as possible (and/or want to avoid delivery fees) can buy an item online, and pick it up in store as early as the same day.
And with a BOPIS system that's connected to real-time inventory data (thanks to Signifi's VISION software platform, for example), the customer doesn't face any risk of delays in shipping or unexpected supply-chain problems.
3. Smart Lockers means smart deployment of staff in store
BOPIS via automated kiosks allows you to deploy limited staff more efficiently. That's because customers who are being served by automated vending units and smart lockers need less help — if any — from floor sales associates. That's an especially important consideration on the busiest shopping days of the year, as is.
4. Customer Experience
Customers' desire for personal space: Having a lot of customers in store might look like a healthy sign of sales, but beware of missing out on all the customers who will stay at home. For people who don't want to be jostled, watching scenes of stampeding shoppers is a clear signal to stay away. As Scientific American observed: "For every avid bargain hunter who plans for the day as if training for a marathon, there's someone else who stays home, secure in the knowledge that no one will trample them, shove them or invade their personal space just to get this season's hottest deals."

On the other hand, seeing automated retail kiosks at your store tells those customers that they'll be able to make contactless BOPIS arrangements to score a great Black Friday deal — without catching an elbow in the sides.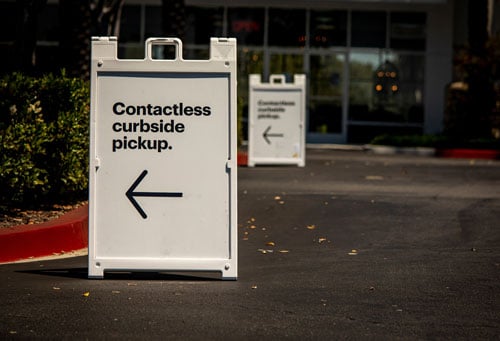 5. Avoid retail rage
Speaking of crowds, automation can help you avoid inducing retail rage. Discovering that a sought-after deal isn't available can make a customer upset, especially if they've been up late or camped out next to your store to take advantage of Black Friday.

And customers can cause significant problems when they're upset, as PBS reported: "Besides leading to minor misbehavior, more people jostling over a small number of deeply discounted items can also lead to injuries or even wrongful death lawsuits. Retailers need to balance making more money and the safety of their customers and workers." In 2008, a Walmart sales associate was trampled to death in the midst of a Black Friday frenzy. Needless to say, this is something to avoid.
6. Add-on a brilliant advertising tool
Managing customers' expectations is one way to keep tempers cool, and automation allows you to do it on the fly. Retailers can use automated kiosks not just as a sales channel, but as a communications tool as well.

How? Modern vending and automated locker units with digital ad screens on the sides (available as an option with Signifi's Elevate retail kiosks, for example) allow retailers to advertise and update in-store promotions and information. This capability could be leveraged to convey important updates to customers on Black Friday and other busy days.
.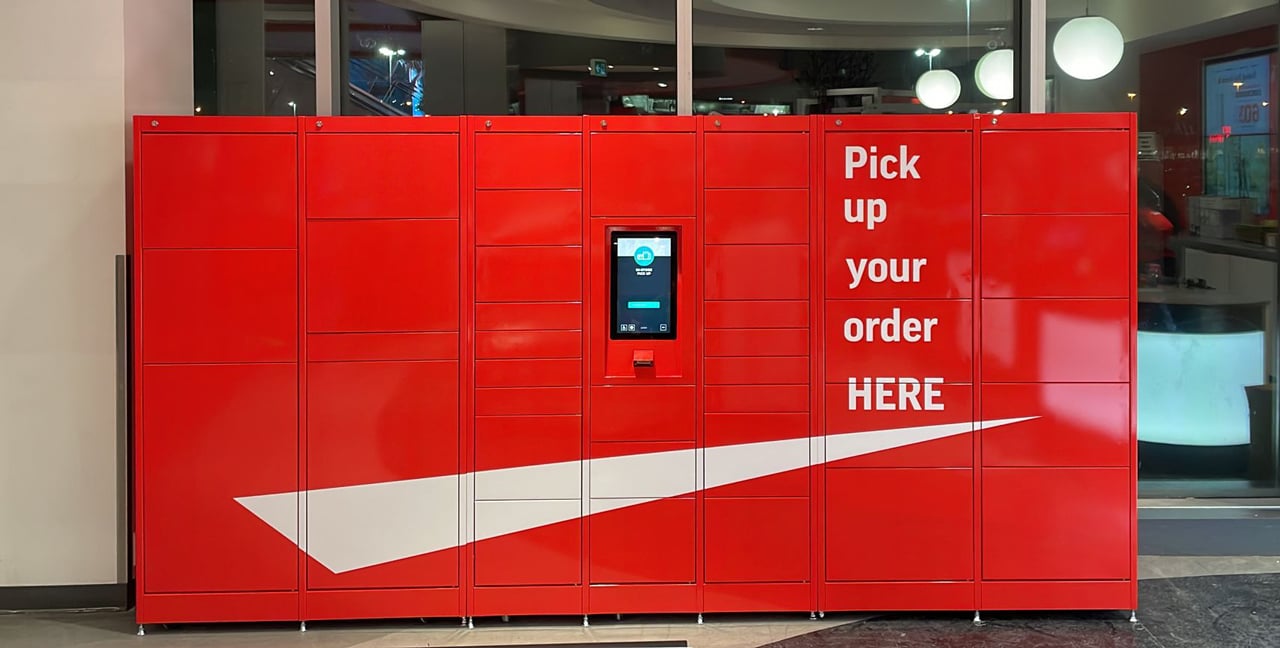 7. Capture the biggest population of buyers
For younger Millennial and Generation Z shoppers, automated vending creates an opportunity to take advantage of a favourite shopping tactic: Adding an item to a cart or wish list — and then buying it as soon as its price drops. Over time, these shoppers learn that they will find deals at your store with a bit of patience and persistence; this creates brand loyalty.
8. Get ahead with the most advanced tech
Younger shoppers in particular may also appreciate being offered the most up-to-date, seamless technology — and could resent having to deal with anything less.

On the other hand, having the wrong technology can actually be worse than no technology at all. Brookings calls it the "curse of so-so technologies": Outdated or clunky-to-use machines, such as first-generation self-checkout options, can generate more customer resentment than they soothe.
So if you've got old tech that's frustrating to use, it may be time to upgrade.
Think of Smart Lockers and Automated Kiosks as your organization's own Black Friday must-buy.