Signifi is always pushing the boundaries of innovation to develop solutions to streamline processes and save time for enterprise IT departments. As an example, we facilitate the shift to digital workplaces by integrating IT asset management lockers and vending with ITSM software, making substantial impact for IT staff and the employees they serve.
Introducing Signifi's intelligent Hardware Security Key Dispenser: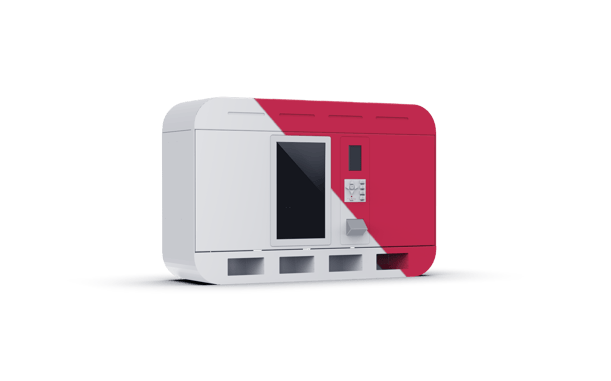 IT departments aren't just responsible for servers, monitors, laptops and other large pieces of equipment: They're also tasked with ensuring that the IT security protocols are intact.
IT Security has become increasingly critical, and enterprises are now making physical security keys mandatory within their workplaces. Cybersecurity experts believe security keys offer the strongest form of multi-factor authentication. As enterprises and governments adapt to hardware authentication devices or keys to protect access to computers, a new challenge has arisen for the IT staff to manage and distributing these keys.
Signifi worked collaboratively with a global enterprise customer who had made a decision to standardize on 4 different types of Yubikeys from Yubico. Our goal was to understand the requirements and challenges posed with managing and distributing thousands of security keys to employees globally. To facilitate this initiative, Signifi designed an intelligent Security Key Dispenser which is modular and allows the automation of the entire hardware key distribution and registration process. The solution includes a touchscreen and an HID employee card reader allowing secured access and traceability of each key dispensed. The unit is ADA-compliant, featuring a keypad with Braille and a headphone jack for the hearing and visually impaired. The solution can be standalone, wall mounted or attached to Signifi's IT vending and locker solutions. This unit can also be applied to dispense USB flash drives (a.k.a. thumb drives), SIM cards & keys, SD cards and other small tech objects.
Here are three key (no pun intended!) things to know:
1. The Security Key Dispenser saves time by automating formerly manual processes
By implementing Smart Vending and Lockers, IT departments are automating and streamlining their hardware asset management processes, enabling their employees to swap out IT assets they no longer need or pick up laptops and peripherals — without having to waste precious time.
Signifi's Security Key Dispenser is another automation tool to support the IT infrastructure, making it possible to distribute physical security keys. It is fast - taking only 2 seconds to dispense a key - then immediately resets for the next user.
From the IT department's point of view, the Key Dispenser is a time-saver. By eliminating the requirement to manually sort and organize security keys and other small objects, as well as the need for an "appointment" to exchange items with employees, the dispenser frees up time that IT staff can use more productively and strategically.
2. The Security Key Dispenser accommodates keys of various shapes and sizes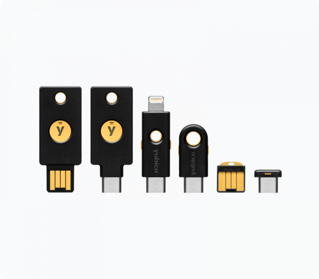 The market for security keys is still maturing, and their form factor - sizes, shapes, dimensions - differs from manufacturer to manufacturer, even within the same brand (as illustrated in the Yubico picture on the left). Whether you use only one form factor for your keys or have four different types of keys, the system is modular and can be used as a single or multiple key dispenser.
Signifi's design and software is so flexible that it can also be updated in the field to handle and dispense wide variety of future key types.
3. The Security Key Dispenser is a tool to improve cybersecurity
Any IT equipment that's not accounted for can pose a huge risk to your organization, if you don't want it to fall into the wrong hands.
With the SignifiVISION platform integrated with ITSM like ServiceNow, Remedy etc. , the Dispenser fits seamlessly into your existing IT processes. It helps ensure that only authorized users can gain access to items that are small in size but massive in terms of their cyber security implications.
Additionally, the software ensures your organization will be able to track the asset, for whom and when it was dispensed. Having this information available is especially important with security keys.
Signifi is working with large enterprises to implement the Security Key Dispenser in their workplaces. Contact us to find out more about how it could help your business.