IT asset management (also known as ITAM) is the process of ensuring an organization's assets are accounted for, deployed, maintained, upgraded, and disposed off when the time comes. Defined simply, an IT asset includes hardware, software systems, or information an organization values.
Better Asset tracking and management has become more complicated over the years with portable devices, smartphones and laptops. A better solution to manage assets across the facility can save time, improve resource utilization and staff performance. In fact, it can even reduce asset-related operating costs and make informed decisions about the technology.
IT departments are improving corporate asset management through Signifi's automated dispensing systems. Many organizations and field offices are investing in the Tech Express Desk (TED) for their locations. These units carry devices such as cell phones, laptops, tablets, supplies that new and regular employees need on a day to day basis. The idea is to reduce the pressure on the IT department, and decrease the hours of wait time that most employees experience upon requesting technology parts and products.
This is helpful especially in the hybrid workplace scenario today. Damaged keyboards, mouse, laptops and even screens can be returned into the unit and replacements can be dispensed without having to fill out long forms and chasing down IT staff. Employees simply need to drop-off their non-working device, collect a loaner for the time-being, and eventually collect the repaired or new device once its ready. No need to 'check calendars' for this simple exercise anymore! Both the IT staff and the employee can do it at their own convenience.
Additionally, integration with the IT department's software can make this solution even more useful. Everything is tracked in detail - about the asset, any interaction with the employee and IT staff, etc. This information can be used to make intelligent decisions. This is where the powerful web-based backend is helpful.
The dispensing unit is durable, high capacity; includes a touch-screen and a server that controls all the robotics and system components. It can be set up to dispense specific products to specific groups of people or departments. Any company that depends heavily on a variety of spares, parts, hardware supplies and technology knows how expensive and frustrating it can be when urgent requests are made. Tracking assets manually slows everything down further.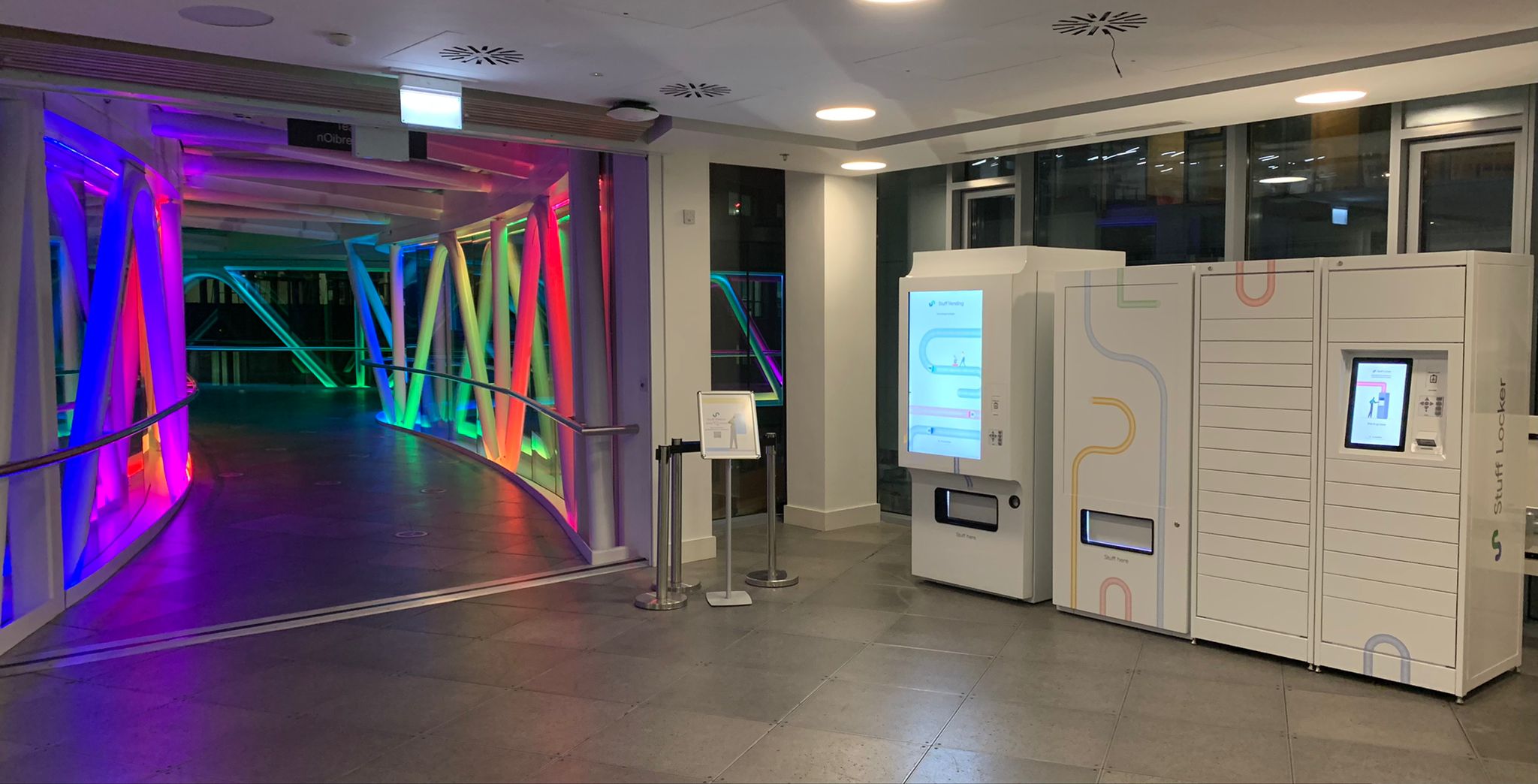 With touchscreens being so prominent and user-friendly these days, employees do not require any special training on how to use the unit; they can simply take what they need with their employee IDs. The unit can be fitted with barcode scanners, RFID readers to biometric ID scanners so it can handle any employee management system.
Contact us to find out more about ITAM solutions for your business.