How ITAM supported business continuity throughout COVID
With the sudden emergence of COVID, many businesses had to quickly implement adaptive strategies in order to remain open and operational. Immediately, employees were asked to postpone unnecessary travel and practice social distancing, some were even requested to work from home.
When discussing the plan for business continuity, companies of all sizes would frequently use the term COOP (Continuity of Operations). One of the key functions highlighted in COOP is known as "Information Technology Asset Management", better known as ITAM. It's related to COOP because it represents a key set of best practices or "plans" that businesses can formulate, providing useful information that would guide companies during regular and crisis situations. For instance, ITAM is highly involved in the inventory control of assets, financial tracking, and operational functions and analytics. This type of data is necessary during COOP if companies are genuinely determined to continue making strategic business decisions that could increase the value of their company.
We understood this concept way before Covid and specifically geared the software of our robotic-based dispensing kiosks to have integrated ITAM capabilities. For example, we have invested in leading ITSM (I.T. Service Management) platforms such as ServiceNow to securely manage the analytics and assets of your units.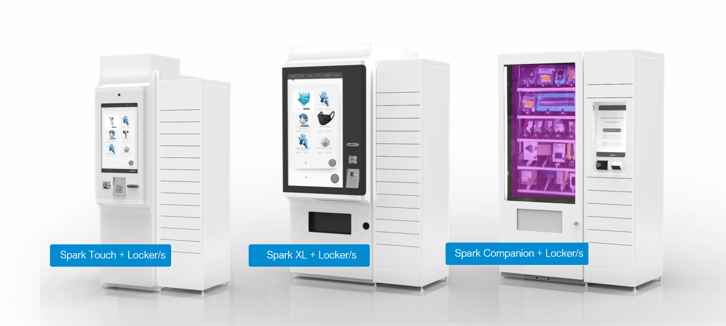 Furthermore, we offer an extensive amount of APIs that are able to incorporate this captured data into your ITAM practices and business processes. Our solution can also play a variety of roles that eliminate the physical contact between your employees and I.T. staff. For example, we offer self-service dispensing for office assets as well as self-service repair drop-offs and pickups. That's why our Smart Locker & Mixed Vending units are present at I.T. solution cafes at some of the largest companies in the world.
Let's take a look at the specific ways Signifi can help improve your ITAM best practices while continuing to serve employees with minimal physical interaction.
1. Internally Placed Kiosks Provide Assets With Self-Serve Capabilities
One of the responsibilities of the I.T. department is to ensure that assets are currently available and are provided to employees when needed. With the ITAM integrations in our Smart Locker Vending solutions, we have made this task very convenient and easy for our clients. We allow your employees to get items such as keyboards, laptops, headphones, cables, etc. with the tap of an employee ID on our units. This system can also be set up so the quantity and the qualification of assets based on your employees' position and budget permission.
With this self-serve design, I.T. personnel can focus on important service tickets or high-priority tasks instead of spending hours on tracking items and contacting employees with no physical contact during Covid.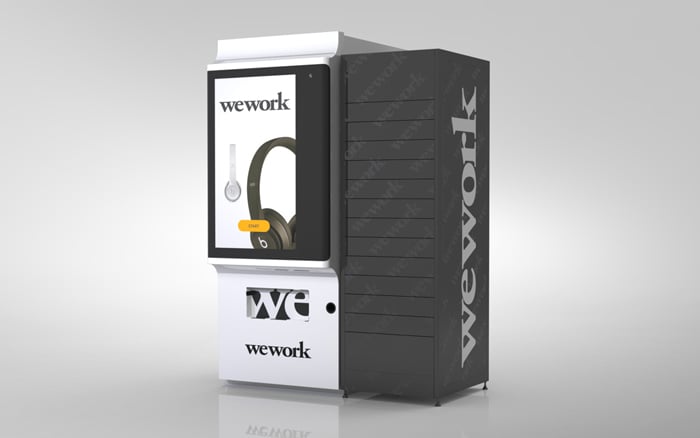 2. Lockers + Automated dispensing + ITAM, A Perfect Union for Repairs
In terms of repairs, our solution provides 24/7/365 self-serve capabilities at the I.T. Support Center. For instance, If an employee has a broken laptop, they can open a ticket at the I.T. help desk and proceed to visit our Locker and Vending solution to get this repaired. Here, they tap their employee badge on the unit to automatically unlock and open a locker compartment where they can place their broken equipment. Then a technician can repair this laptop remotely or collect it at their convenience. Once repaired, the employee is automatically notified to pick up their fully functioning laptop.
With this system, we have again made sure our I.T. processes require minimal physical interactions to ease any worries about the virus. The self-service repair will also help free up I.T. staff members from trying to connect with employees all the time, very much similar to the benefits we mentioned with the automated dispensing of assets. Furthermore, our lockers can also be used to dispose of outdated e-waste items and can provide back-up equipment that may be used for loaners or fill-ins. With that said, some corporations have even created an internal employee purchase program for older I.T. items.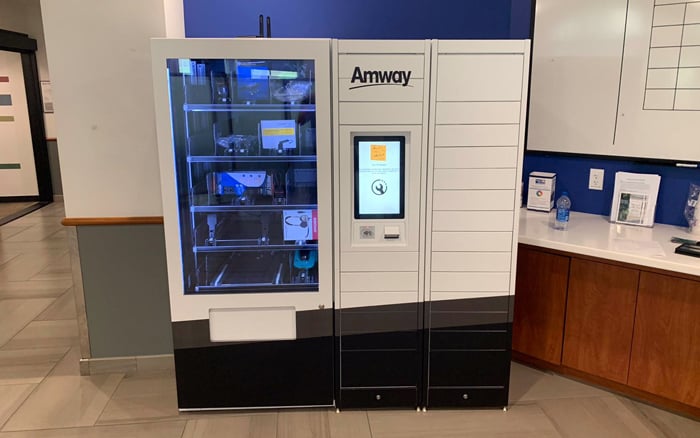 In conclusion, our Smart Locker & Mixed Vending I.T. solution will allow you to experience new benefits for your I.T. department while at the same time, eliminate unnecessary physical contact. This will ensure that your business can continue in a safe and healthy manner, with more automation, and more convenience.
Contact Signifi today to help support and provide the best practices for your business ITAM and COOP!