Signifi Solutions Inc. unveils new corporate branding
Our name Signifi, is derived from"Signifi-cance", which translates to "the quality of being worthy of attention; importance".

And as long as we continue our journey, we will always stand for significance. Whether it's the degree of innovation in our products or the care for a client, we see the significance in all areas of our work. And as our team begins to return to the office, we saw there was no better time to further illustrate our story with a new corporate brand identity, reestablishing ourselves better than ever.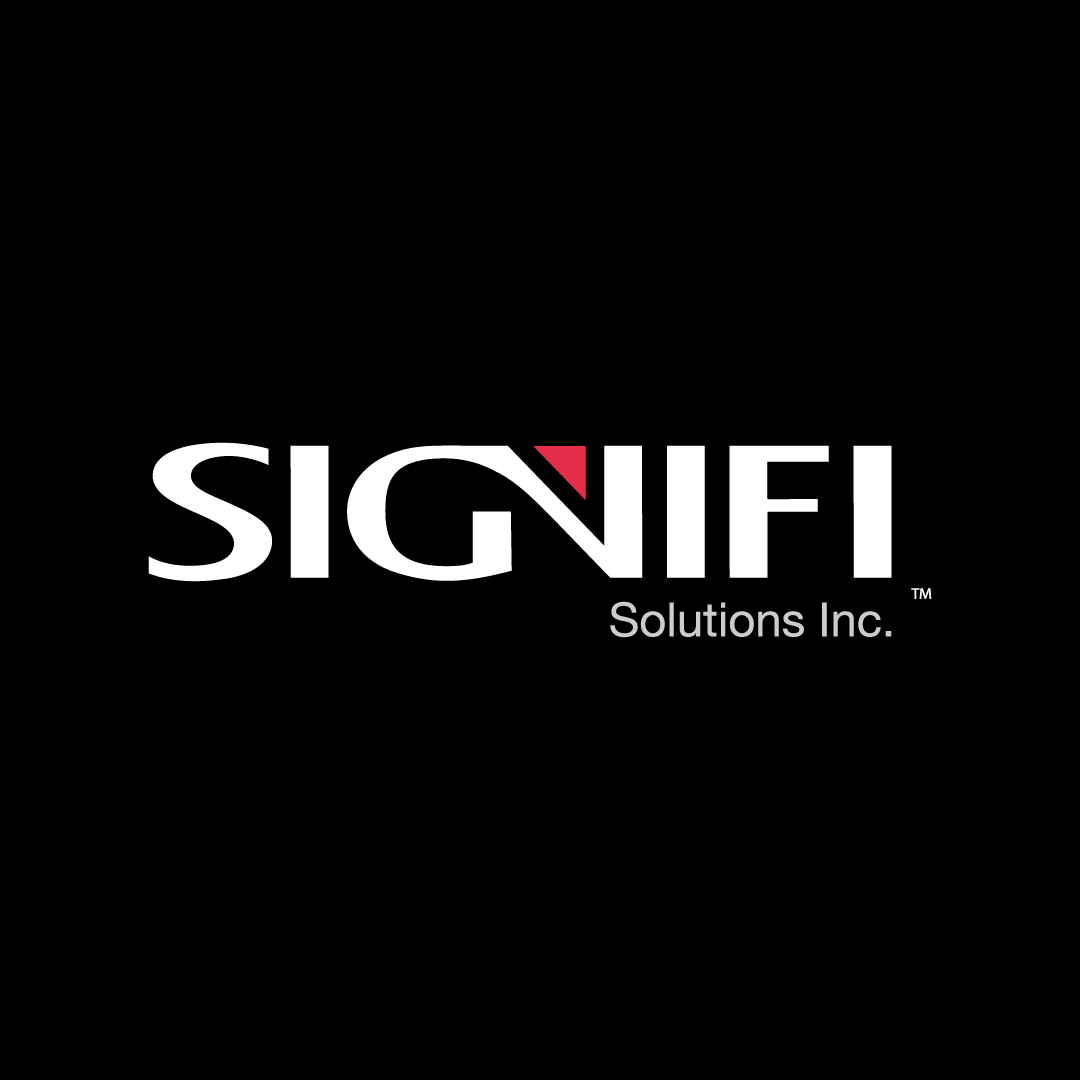 We wanted to renew older pillars of our brand ethos to ensure it matches appropriately with our premium product range.

First, we decided to carefully construct the dimensions for a new Signifi logo. These accurate measurements were used to straighten the original look, minimize its spacing, clip the custom font to an accurate dimension, as precision is deeply rooted within our engineering background. And although we are introducing new concepts with this brand launch, it's all intended as part of our original mission, remaining true for over a decade and a half.


Having said that, the amount of detail and meaning we put behind every design of our brand starts to make sense. For instance, the triangle shaped symbol above the letter "N" within our logo is called the "Pinnacle", playing the role of a "lightbulb idea" or an "important callout". The pinnacle represents our consistent ability to bring unique ideas and solutions to the various industries that are in need. And when we say unique, we say it with pride. We differentiate from our competitors by having the skills necessary to not only specialize in various solutions, but to combine them into one integrated grouped solution. For example, we combine Automated Retail and IT Asset Management solutions through our well-known industry platform, VISION. With this, we can provide answers to complex issues within a plethora of markets through dispensing automation.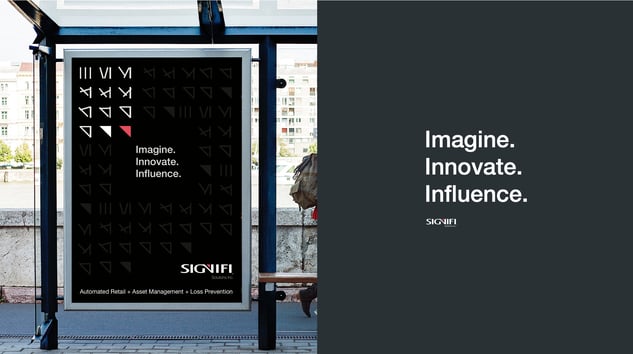 Considering these solutions combined with the release of our modern brand identity, the timing was ideal to establish a new slogan to further reflect our image to our work. We believe the words Imagine, Influence, and Innovate will capture the essence of our unique products and the overall story of the company.
Having "Imagine" representing our ability to foresee where unsought solutions are required, after all this is where our story started 15 years ago. "Innovate" will represent the development of these creations with a revolutionary mindset. And "Influence" is our consistent ability to inspire our team and clients as Signifi creates the future of Automated Retail.
"With this new corporate brand identity, we believe our image has never been more in line with our core values as innovators of premium dispensing products in the vending solution space. Our vision to power convenience for the on-the-go population stays true."
- Shamira Jaffer, CEO
Talk to us when considering automation as new way to drive your customer convenience initiatives.