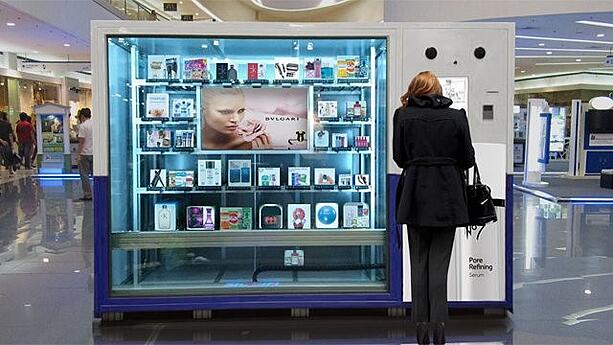 Consumers develop touch point blindness after scanning shelf after shelf looking for the right product at a department store. It can be difficult for your product to stand out to consumers among the many lining the shelves. That's where automated retail can come to the rescue. Retail kiosks, have the extra advantage of not only grabbing the customers attention with a sleek design, but of showcasing your brand only, allowing it to be the center of attention.
Signifi Solutions is an automated retail provider (with over 10 years experience) that sells a variety of items from games to luxury goods inside its high end vending kiosks. The company recently showcased its Lego kiosk at the National Retail Federation Big Show in New York City. What's is really cool about the Lego machine is that it has a digital screen in the center of it. It features movies and games, social media integration, and it scans QR codes for discounts. It draws a lot of attention because you can see the products clearly.
At about 9 feet long with a glass window, it can showcase larger and smaller items. It's a large storefront automated retail machine. We have a smaller version, about 5 feet long. The customers gravitate toward it. So many just want to pick up stuff for their kids — it's a great solution for airports.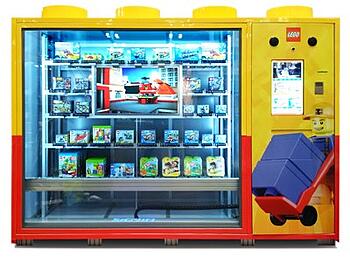 Lego is a very cool brand. Normally people think of electronic products when they think of vending kiosks. For instance, they think of the Best Buy machine. This is a little more outside of the box.
If you think of Lego, it's all about traditional retail, but demand could be higher in non-traditional locations. With a kiosk you can create way more touch points. Legos can be sold in a hotel, for example.
Also, people are pressed for time. Whether you are a mother buying for your child or you're a grandparent, you don't have time to make separate trips, park the car, look for offerings, stand in line. The automated retail machine is convenient. I see it, I buy it, it's easy. Convenience is a big part of the value. Plus, the kiosk puts a spotlight on your product. In Walmart or other department stores, you're competing with other products alongside yours on the shelf. With this machine, the spotlight is only on your products.
One big advantage is that it allows venues that deploy let their customers know they are very forward-thinking and modern. Not only does it drive customers, but the fact is they are now offering an additional service to customers. If you choose the right location for the demographics, it's a revenue share.