Top 3 Reasons Why Automated Retail Kiosks are Becoming so Popular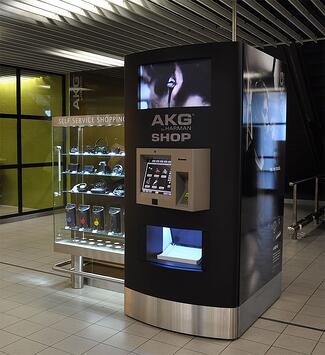 For those of you that aren't aware of what an automated retail kiosk is, lets start there. It is a "self-service store that uses advanced robotic technologies to dispense goods."
The user interface is on a touchscreen which is managed by a server within the unit. Digital signage, data collection, inventory and price management and all other aspects of running this automated store is managed through a web based dashboard. Support and merchandising are done locally.
So why are businesses becoming so attracted to this new technology? Here are the top 3 reasons why.
1. Low Cost Brand Growth
Automated Stores give retailers the opportunity to increase their reach and extend their brand without incurring the expenses associated with all the costs of opening a store… No need for renovations, real-estate fees and management costs. Additionally, Robotic kiosks eliminate the need for salespeople, and eliminate shrink.
High traffic locations (transit, malls, etc..) are embracing automated retail vending kiosks as they provide additional services and products to their clients while generating leasing revenues for areas that would normally be filled with potted plant or be non-productive. This is giving brands an opportunity to go places where traditionally they haven't gone.
2. Consumer Convenience
Automated retail kiosks are an easy and viable solution to avoid the lengthy lineups and the time and effort associated with going to a traditional retail location. For the average time-starved consumer, this convenience holds high value.
Buying from an automated vending unit provides instant gratification especially for needed items in non- traditional retail locations such as airports, hotels, and college campuses. The ability to buy, where you are and what you want, instantly, without dealing with sales clerks and lineups or shipping fees is a big draw for shoppers.
These high end vending solutions also allows full integration with gift and membership cards as well as retail POS and inventory systems to truly become an extension of the entire retail infrastructure.
3. Flexibility in Products That Can be Dispensed
This isn't just for electronics anymore. Most of us are familiar with the Best Buy kiosks in airports around the country. Automated retail flexes way beyond that. Whatever you want to sell, whether you require a temperature controlled unit to dispense foods, or a beautifully designed unit to display luxury goods, it is all possible.
"Automated retail is an emerging distribution channel that bridges the speed and convenience of the online world with the experiential, physical retail world"