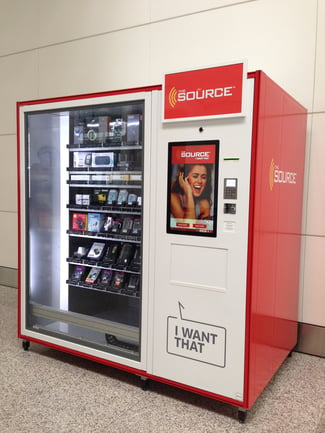 Are we at "the end of the retail world" as we know it? Have we reached the unavoidable black hole of retail that has been looming? Are brick and mortar retail locations going to morph into all encompassing e-commerce consumer transactions? Perhaps. Don't be afraid though, e-commerce has its limitations that will limit its growth.
Over the past few years, the influx of smaller store fronts and an increasing number of bankruptcies seems to indicate the end of bricks and mortar. Electronic store, Radio Shack and the clothing giant, Jacob, made their notable exit in 2014. Meanwhile, Aeropostale is one of the top picks for disappearing in 2015.
Will Everything go E-Commerce?
In short: not likely. That said, e-commerce will continue to grow as a channel. E-commerce options come in at about 7% of all purchasing options. The fact is, E-commerce misses the mark in an experiential way that retail will always dominate. Making a purchase online, will never compare to the emotive experience that traditional customer service offers. Even if it is poor customer service, it is still a hand to hand, immediate gratification experience.
Today's conventional e-commerce is all visual: the consumer clicks, reads, and types. Meanwhile, in the bricks & mortar setting the consumer touches, hears, smells, listens and interacts in a way e-commerce will never be able to replicate. At least not yet. Mobile purchasing options, although experiencing rapid growth is still one half of one percent of total retail. It too, has a long way to go.
To grow and differentiate, retailers need to look beyond traditional E-commerce/mobile formats to provide the quality of service and product desired in today's market.
How do they do that?
According to the Deloitte 2015 Retail Report "Industry convergence is expected to continue to increase in the coming year... through increased in-store technology; and online sites providing a virtual physical store experience... Retailers will need to get comfortable with achieving growth not only through innovations across their primary offerings, but also through services outside of their core competencies." To sum up, get comfortable with learning new strategies, adopting new technologies and responding to the demands of your clients even before they can articulate them.
What's the next big thing? The Move to Automated Retail
Automated Retail offers the perfect marriage between traditional retail and E-commerce. Industries across the board are adopting automated retail to both attract new consumers and maintain their current ones. From electronics, to coffee, to pharmacy products, more and more choices are being offered to the busy consumer. Automated retail is quickly gathering steam. It is incredibly cost effective, providing the business with a much higher revenue per square foot and much diminished overhead costs. It is easy to implement in a variety of settings.
With automated retail, you can do more of what you do best! Focus your efforts on the products and areas that you excel in. Invest in your core, and see it succeed.